Our Doctor
Philip Caswell, DPM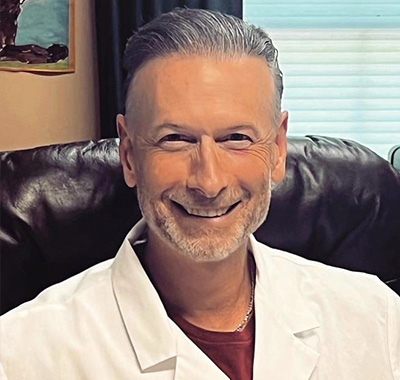 Philip Caswell, DPM
Philip Caswell, DPM is a podiatric physician and board-certified surgeon with 25 years of experience in the medical surgical treatment of a variety of different foot and ankle problems for people of all ages.
Dr. Caswell began his postsecondary education at Lafayette College in Easton, PA, where he earned a BA in Biology. He continued on to receive an MA in Medical Sciences at Boston University. Dr. Caswell got his medical degree at Temple University in Philadelphia, PA where he earned his Doctorate of Podiatric Medicine (DPM) in 1996. His postgraduate training included residencies at the V.A. Medical Center in Philadelphia, PA, and Genesis Regional Medical Center in Grand Blanc, MI.
Dr. Caswell is board certified in Foot Surgery and has achieved Diplomate status with the American Board of Foot and Ankle Surgery. He is also a Fellow (Diplomate) of the American College of Foot and Ankle Surgeons, and a member of both the New Jersey Podiatric Medical Association and the American Podiatric Medical Association. He is committed to continuing education and staying at the forefront of new technologies and advancements in podiatric medicine. To that end, he is certified in Lapiplasty® 3D Bunion Correction™ surgery, and specializes in Class IV laser treatments for a variety of conditions and ankle to address pain and inflammation, and he is certified in application of shockwave therapy for chronic plantar fasciitis or Achilles tendonitis conditions.
Dr. Caswell lectures on foot and ankle pathology at local hospitals and medical facilities. He is affiliated with the Morristown Medical Center and the Newton Medical Center where he offers periodic foot screenings. He provides outreach to the community by providing foot care to patients at local nursing homes. He is also on staff at a local surgery center as well. In Dr. Caswell's free time he likes to spend time with his family and travel. He likes to stay active and also participates in a variety of sports including running, skiing, and playing golf.